Welcome to the freshly designed Roughneck Supply online site ...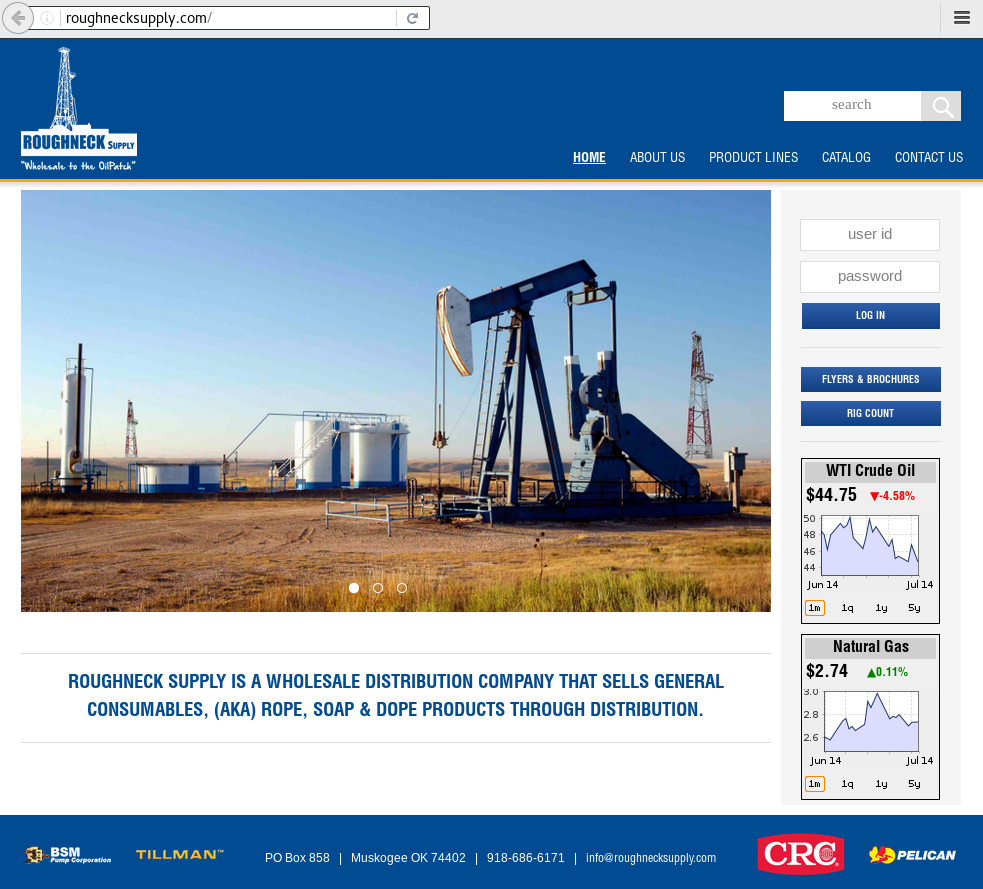 Customers can view products, similar to how they did on the old site ...
Click on FLYERS AND BROCHURES to see our most recent offerings (login required for some) ...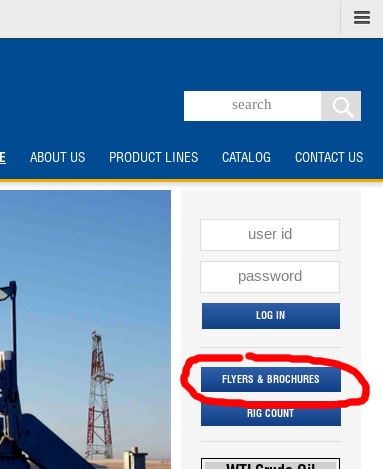 Click on PRODUCT LINES to browse by Product Line ...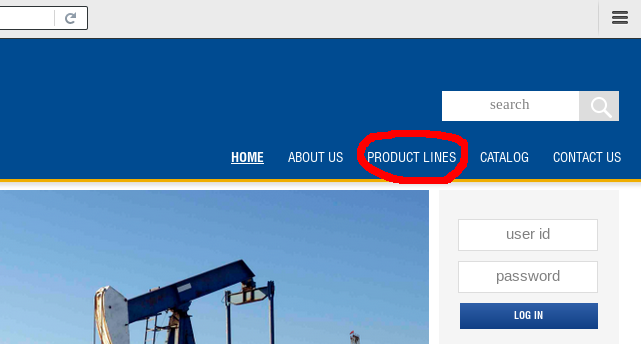 Click on CATALOG to browse a more detailed Catalog Listing that resembles what we have in print ...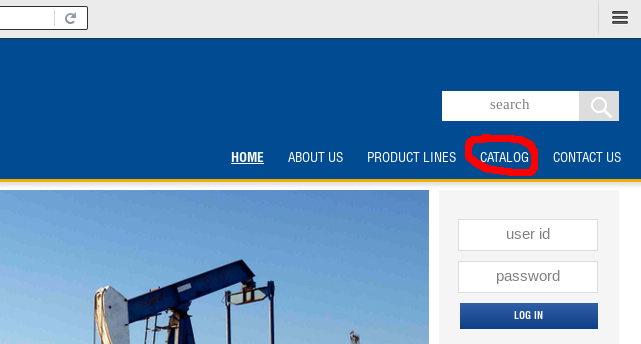 Or type in a search entry and click on the looking glass to search for items, search entries will be highlighted ...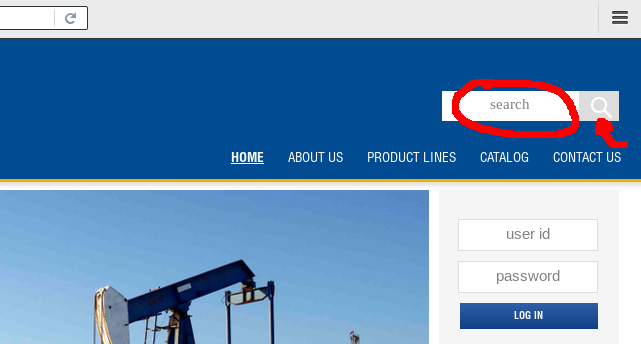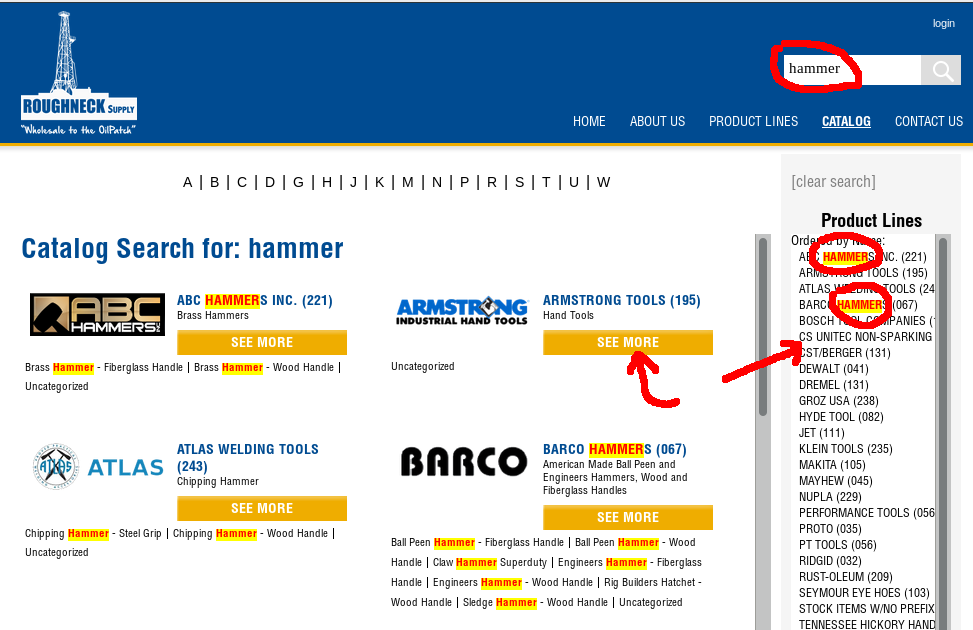 To see a product line in more detail, click on it, or on the entry conveniently listed on the side bar. A screen will appear like below ...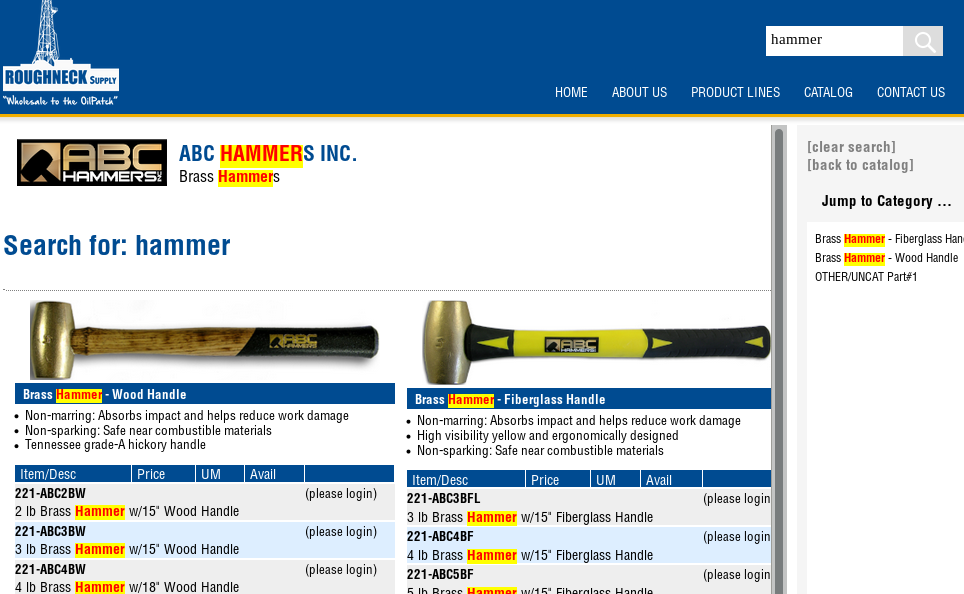 Once viewing the product line, customers can click "clear search" to view the entire product line, or "back to catalog" to see the listings again ...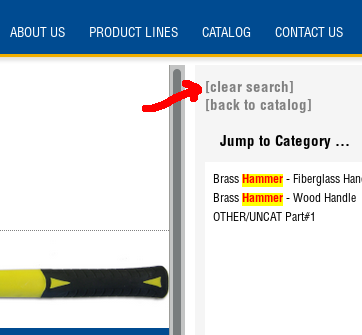 To view pricing, availability, and place online orders, customers must log in. Go to the HOME page, and enter their login and password, and click LOG IN ...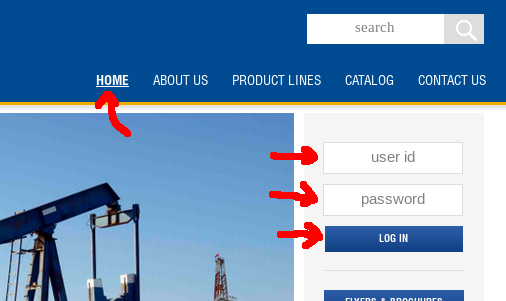 Once logged in, customers can click on "PLACE ORDER" or the Cart to go to the order screen. They can click on their login name to view account details, or can click on LogOut to sign out.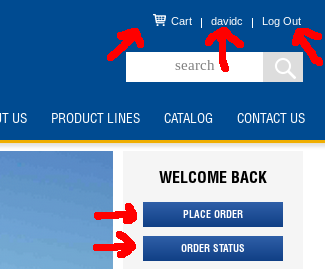 The order screen should look something like this ....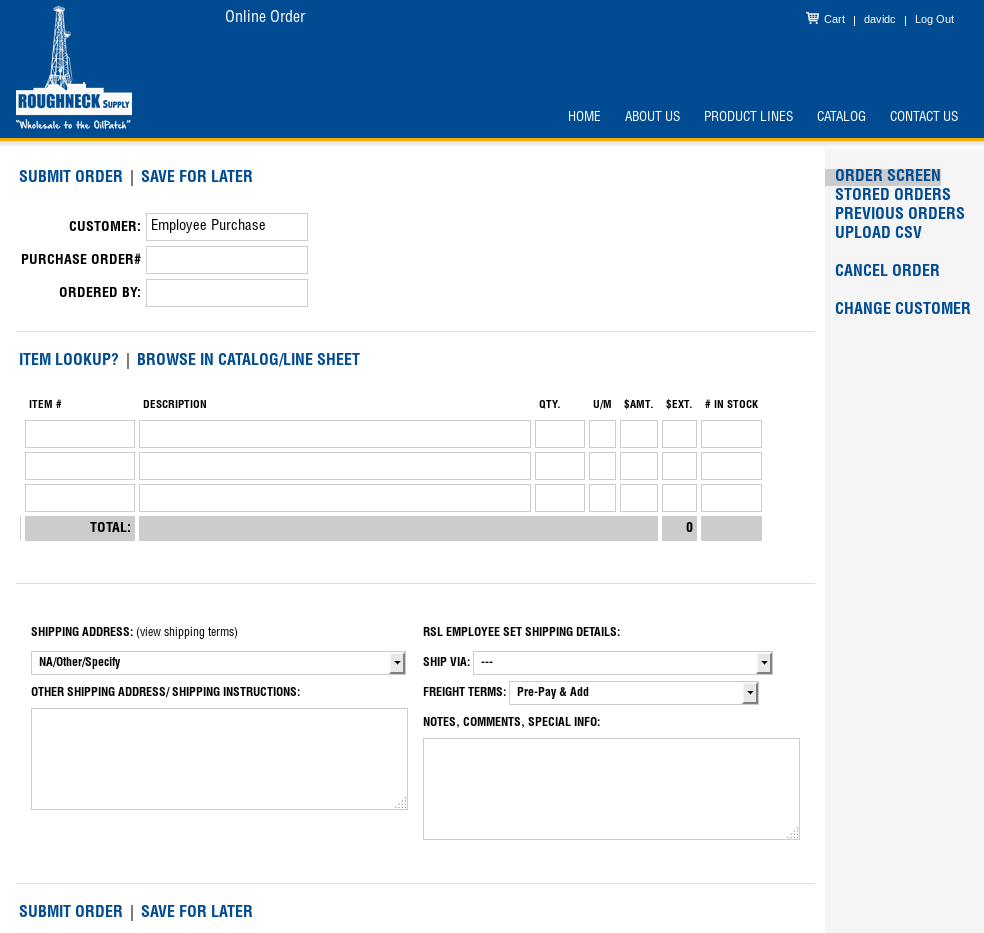 Once in the order screen. Customers who know the Roughneck Supply item code, and quantity can just type it in. Otherwise they can search for the item in the catalog, or click on "ITEM LOOKUP" to find items. Once inputted, item descriptions, prices, and qty in stock will fill in automatically ...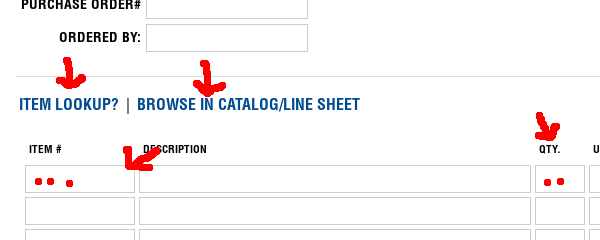 Customers who click on "ITEM LOOKUP" will get a popup screen that looks something like below. They can enter in a key word and click "SEARCH", or they can see a list of product lines to see the product lines, or view items from recent orders. If they click on an item, it will populate the order and close the screen. Otherwise customers can just click on "CLOSE" to close the popup screen ...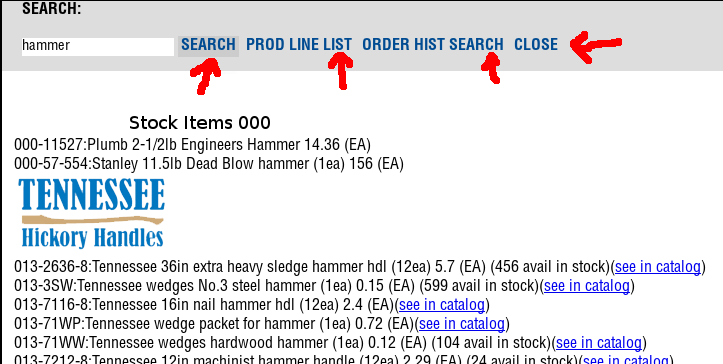 Customers who click on "BROWSE IN CATALOG/LINE SHEET" will be taken back to the catalog page. However, this time when they look at items, it will show prices and availability, and there will be an "ADD" button to add items to the order. If they click on the add button, customers will be prompted for a quantity to add. Once added, customers will be given the option to continue browsing the catalog, or return back to the order screen ...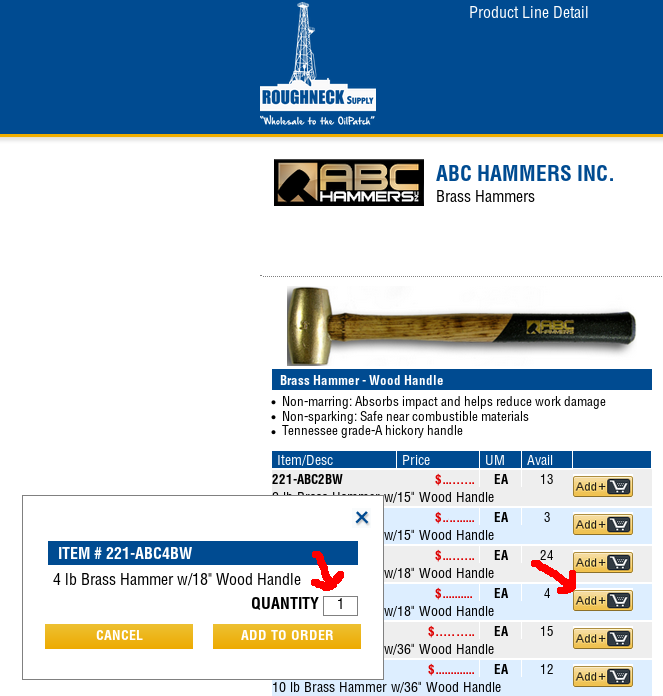 When customers are finished with their order, they can enter in a purchase order, who is ordering, the ship-to address on file, and notes for shipping and handling. Click on "SUBMIT ORDER" to submit the order to Roughneck Supply, or "SAVE FOR LATER" for customers who may want to add to or change the order later on ...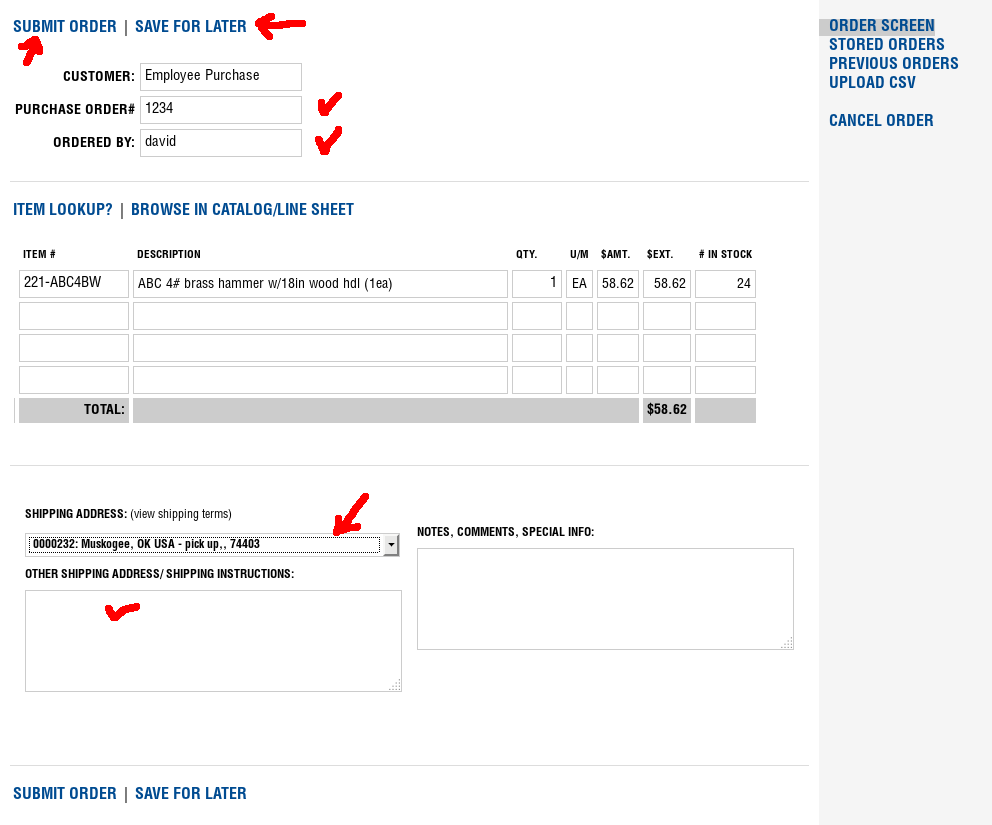 Note the sub-menu on the right. Click on "STORED ORDERS" to retrieve orders saved for later. Customers can also vies previous online orders, upload a CSV file with itemcodes and quantities into the order, or cancel the order ...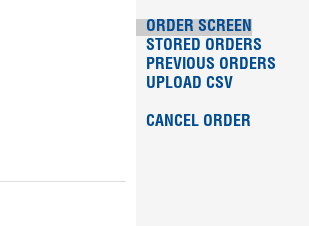 Finally. Customers who click on their account name in the top right corner will be able to change personal information about their account, check the status of orders at Roughneck Supply, generate price lists with current prices, and check their sales history. More information about these features will be forthcoming ...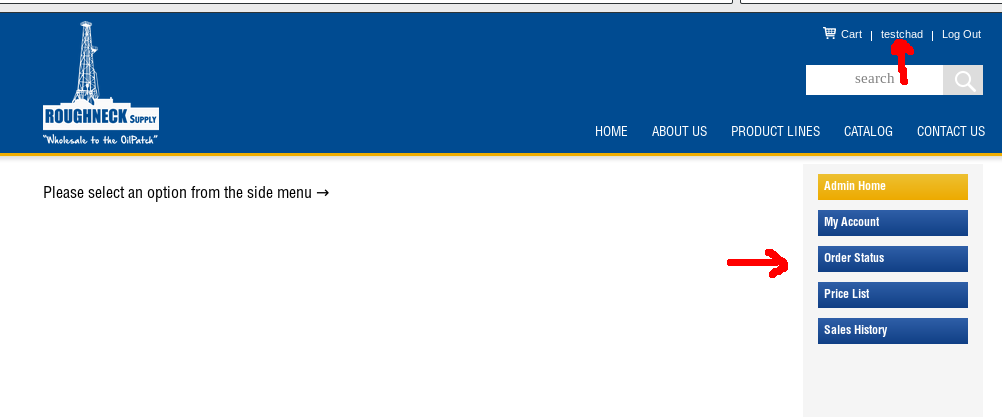 Note1: click on "HOME" in the top right-hand corner of this page when done to return to the Roughneck Supply home page. Note2: Please send us feedback at
info@roughnecksupply.com